Double Emulsion System creates monodisperse double emulsions
Droplet in droplet system is suitable for pharmaceutical applications
The Double Emulsion System is used to create micron-sized emulsion droplets that contain still smaller droplets inside
Microfluidic products expert Dolomite has released its Double Emulsion System for creating micron-sized emulsion droplets that contain still smaller droplets inside.
The Royston, Hertfordshire, UK-based company says it enables unrivalled reproducibility and selectivity of droplet size of both outer and inner phases with either oil-in-water-in-oil or water-in-oil-in-water droplets.
The Double Emulsion System is suitable for applications in pharmaceuticals that use double emulsions as delivery vehicles or encapsulation solutions for various active ingredients.
The key elements of the system are the Mitos P-Pump, which delivers precise flow to ensure droplet monodispersity, and the glass Double Emulsion Chip which has a hydrophobic capillary and hydrophilic flow focusing droplet junction, enabling the formation of droplets ranging from 80 to 120μm (outer) and 50 to 90μm (inner) in diameter.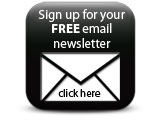 Further advantages can be found in shielding sensitive biological structures from forces exerted by the sheath fluid, preservation of the linkage between an individual micro-organism and the substances it secretes allowing for a screening of metabolites and the opportunity to perform in vitro analyses of biomolecules detached from the respective micro-organisms.
Companies