Dow DC polymers reduce manufacturing costs
Offer improved powder flow and drug performance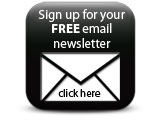 Dow Wolff Cellulosics, a division of The Dow Chemical Company, has introduced Methocel direct compression (DC) premium grade hypromellose polymers, which can reduce the cost of manufacturing matrix tablets by removing the wet granulation process.

Dow Wolff says it has worked with its Controlled Release Alliance partner, Colorcon, to launch a product that provides improved powder flow over standard Hypromellose grades, while maintaining key drug formulation attributes, such as tablet hardness and controlled release drug performance.

The company says Methocel DC polymers consistently deliver optimal flow, processing and tablet properties, and eliminate the need for additional flow-enhancing ingredients.

In addition, direct compression is a simpler process that can shorten product development timelines, minimise manufacturing controls, and can be useful for heat- and moisture-sensitive APIs.

'Helping formulators to achieve more, in less time, is a cornerstone of the Controlled Release Alliance,' said David Bain, general manager, formulation technologies at Colorcon.

'Methocel DC Premium Grade opens up direct compression as a viable manufacturing option to a wider range of drugs, doses and customers, who can rely on Colorcon global network of application expertise to help realise these benefits.'

There are two DC grades: Methocel K4M Premium DC and Methocel K100M Premium DC. Both will be exclusively supported and distributed through the Colorcon and Dow Wolff Cellulosics Controlled Release Alliance.


Companies