Edinburgh University spin-out gains crowdfunding investment to develop a cure for Parkinson's Disease
In addition to raising £75,000 on ShareIn, company secured a SMART Scotland grant in December 2014
University of Edinburgh spin-out company Parkure has attracted more than £75,000 in crowdfunding investment through ShareIn, the technology-focused crowdfunding firm, to be used in the development of a cure for Parkinson's disease.
The global market for drugs that simply treat the symptoms of Parkinson's is currently US$2.7bn. Parkure says its focus on developing a cure for the disease would open up a new market worth at least $3bn. The search for a cure could also lead to the discovery of new symptomatic treatments, the company said.
Parkure is using genetically engineered fruit flies that develop the disease to discover new drugs. To speed up the discovery process, the company has taken a drug repurposing approach where it tests drugs that have already been certified as safe for human use. Parkure will test as many candidate drugs as possible, maximising the probability of identifying compounds that work and further co-developing these with pharmaceutical companies.
Crowdfunding can provide an excellent way to bridge the funding gap for early stage companies
Dr Lysimachos Zografos, Chief Executive of Parkure said: 'Crowdfunding can provide an excellent way to bridge the funding gap for early stage companies. We were the first who managed to bootstrap a biotechnology company using it and this was partly made possible by the invaluable help, guidance and mentoring we received from the Centre for Integrative Physiology and Edinburgh Research and Innovation's company formation team. We have a tough challenge ahead but now we are even more driven, committed and energised because all of those who supported us.'
In addition to raising more than £75,000 on ShareIn, Parkure was awarded a SMART Scotland grant from the Scottish Government in December 2014 to match the private investment raised by crowdfunding.
Zografos has also been awarded an RSE Enterprise Fellowship, starting in April.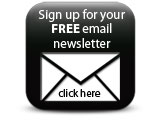 Parkure aims to start screening drugs as well as developing its first leads to partner with a pharmaceutical company for co-development as soon as possible.
Companies