Eli Lilly announces US$70m expansion of Indianapolis R&D headquarters
New building to feature collaboration-focused workspace
Eli Lilly plans to expand its research and development (R&D) headquarters in Indianapolis, Indiana, US.
The company plans to build a US$70m facility that will 130,000ft2 (around 12,000m2) to the healthcare company's existing complex. It will include a multi-disciplinary laboratory that will allow collaboration across multiple research functions.
The company expects construction to be completed in 2017.
The laboratory will focus on small molecules – treatments typically taken orally – which currently comprise about 50% of Lilly's investigational medicines portfolio and allow chemists, engineers and scientists to work side-by-side.
'We are excited to grow our presence in Indianapolis, which is home to our largest global R&D facility and where our research efforts began,' said Jan Lundberg, Executive Vice President of Science and Technology and President of Lilly Research Laboratories.
'Evolving our laboratories will position Lilly and its Indianapolis-based scientists to more efficiently discover and develop new treatments that will make life better.'
The new building is part of Lilly's continued growth of its Indianapolis footprint, which included a $400m expansion initiated in 2013 to increase its insulin manufacturing capacity. It is Lilly's fourth strategic research and development expansion this year.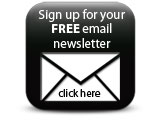 In May, the firm said it would build a delivery and device innovation centre in Cambridge, Massachusetts. In July, Lilly announced an expansion of its biotechnology centre in San Diego, California and in October, the firm said it would expand its presence at the Alexandria Centre for Life Science in New York.
Companies