Elusys and Lonza scale-up anthrax treatment production
Anthim is being developed for the prevention of inhalational anthrax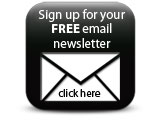 Elusys Therapeutics of Pine Brook, New Jersey, US and Lonza have agreed to scale-up and commercialise production of Anthim, a therapeutic monoclonal antibody in late-stage development for the treatment of inhaled anthrax.

Under the deal, Switzerland-based Lonza will provide process scale-up, technology transfer, validation and commercial manufacturing at one of its plants in the US.

Lonza optimised the manufacturing process for full-scale production of Anthim under a separate agreement signed in June 2009. The Anthim manufacturing process uses Lonza's GS gene expression system.

'Anthim has the potential to deliver significant therapeutic benefit to Americans infected with anthrax in a bioterrorism emergency, and therefore, we believe that partnering with Lonza provides Elusys with the manufacturing experience and large-scale capacity needed to ensure commercial quantities of Anthim long-term,' said James Porter, vice president of development and manufacturing at Elusys.

In 2009, Elusys was awarded a contract of up to US$143m from the Biomedical Advanced Research and Development Authority (BARDA) within the US Department of Health and Human Services to complete the final development of Anthim.

Anthim is a monoclonal antibody that targets the protective antigen of B. anthracis and neutralises the lethal effects of anthrax toxins. It is being developed for the prevention and treatment of inhalational anthrax following a bioterrorism attack.


Companies