European Society for Medical Oncology President joins Imugene
Dr Joseph Tabernero
Imugene, a clinical stage immuno-oncology company has appointed Dr Joseph Tabernero, the President of the European Society for Medical Oncology, to its Scientific Advisory Board.
The European Society for Medical Oncology (ESMO) is the world's leading professional organisation for medical oncology with 18,000 members representing 150 countries.
Imugene Managing Director and CEO Leslie Chong said: "I am honoured to have such a world leading oncologist and researcher join Imugene's Scientific Advisory Board."
"Dr Tabernero is accepted globally as a leader in oncology research and I am priviledged to continue to work with him to develop Imugene's technology."
"The calibre of recent appointments to our SAB underlines the strong and widespread international interest in the therapeutic potential of our promising B-cell cancer immuno-therapy strategy and pipeline."
In addition to his work for ESMO, Dr Tabernero is head of the Medical Oncology Department at the Vall d'Hebron Barcelona Hospital Campus, Director of the Vall d'Hebron Institute of Oncology and leads the Research Innovation of Catalonian Cancer Centers Network.
He directs the Barcelona-based Vall d'Hebron Institute of Oncology's gastrointestinal and endocrine tumors group and the research unit for molecular therapy of cancer.
Dr Tabernero is principal investigator of several clinical studies focused on targeted immune-therapies, novel chemotherapeutics and promising immune checkpoint targets.
He serves on the editorial boards of a number of leading journals including Annals of Oncology, ESMO Open, Cancer Discovery and Clinical Cancer Research and has authored and co-authored more than 350 peer-reviewed papers.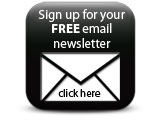 He is a member of the American Association for Cancer Research (AACR), the American Society of Clinical Oncology (ASCO) and has been appointed as member of several international educational and scientific committees.
Companies