EyeGate Pharma collaborates with GSK on eye drug delivery
Medicines to be delivered using EyeGate II delivery system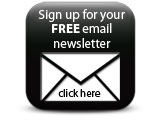 EyeGate Pharma, a specialist in delivering drugs to the eyes, is to work with GlaxoSmithKline (GSK) to evaluate the delivery of several GSK drugs to the tissues of the eye using the EyeGate II delivery system. Financial terms of the collaborative research were not disclosed.

The firm claims currently available ocular drug delivery options, which include topical drops and intravitreal injections, have limitations and associated risks. Ophthalmic drops, for example, are poorly absorbed into ocular tissues and can result in significant systemic concentrations. On the other hand, intravitreal injections can lead to haemorrhaging, retinal detachment, endophalmitis, and other complications. EyeGate says its non-invasive device uses a low-level electrical current to deliver drug substances to targeted areas of the eye.

The EyeGate II Delivery System works through iontophoresis, which occurs when an applied electric field enhances the mobility of molecules through cells and tissues primarily through electrochemical repulsion.

The firm has concentrated its efforts on optimising the EyeGate II Delivery System to administer a range of therapeutics while developing a highly specialised laboratory dedicated to formulating drugs for iontophoretic delivery.

EyeGate has conducted multiple controlled clinical trials to assess the safety and efficacy of iontophoresis technology to deliver therapeutics into the eye. It has successfully completed two Phase II studies of EGP-437, a corticosteroid solution administered by the EyeGate II delivery system: one in dry eye syndrome (DES) patients and one in anterior uveitis patients.




Companies