FDA issues guidance on heparin use
Recommends testing for the species origin and presence of OSCS in shipments of crude heparin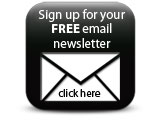 The US FDA has issued recommendations to manufacturers to ensure the safe production of the blood thinner heparin, four years after a contamination involving the product caused concerns about the global pharmaceutical supply chain.

The draft guidance, Heparin for Drug and Medical Device Use: Monitoring Crude Heparin for Quality, aims to help manufacturers of active pharmaceutical ingredients (APIs), finished products and others better control their use of crude heparin that might contain oversulfated chondroitin sulfate (OSCS) or non-porcine contaminants.

The FDA began receiving reports in early 2008 of serious reactions, including some deaths, among some patients undergoing dialysis and traced the problem to heparin sodium for injection.

An FDA investigation found OSCS in batches of heparin from Baxter International, a major supplier to the US market, and determined that the contaminant was in heparin APIs manufactured in China.

In addition to the US, said at least 10 other countries reported the presence of contaminated heparin within their supply chains.

According to the FDA, contamination involving OSCS appeared to be intentional to reduce production costs.

'OSCS contamination of heparin appears to be an example of intentional adulteration, and has also been referred to as economically motivated adulteration – i.e. heparin appeared to be intentionally contaminated with OSCS to reduce the cost of production,' the agency said.

Heparin is mainly derived from pig intestines and the FDA also said that the 'substitution of non-procine sources of crude heparin raises concerns – in particular materials from cows because of the potential for contamination with material infected with bovine spongiform encephalopathy (BSE) or mad-cow disease.

'Both the reported incidents of OSCS contamination and the bovine substitution scenario illustrate the potential for FDA-regulated products derived from heparin to be contaminated,' the agency said.

The FDA recommends testing for the species origin and the presence of OSCS in each shipment of crude heparin before manufacturing. Heparin manufacturers should also audit their suppliers to conform to cGMP.

The guidance is a set of recommendations and does not establish legally enforceable responsibilities.

The FDA says comments and suggestions on the document should be submitted within 60 days.


Companies