Federal Equipment announces September Trade show presence
Federal Equipment will exhibit at the 16th Annual Contract Pharma 2017 Contracting and Outsourcing Conference and Tabletop Exhibition; Healthcare Packaging Expo and SupplySide West
Federal Equipment will exhibit at the following shows:
Stop by the Federal Equipment booth to discuss any upcoming projects you need equipment for or any surplus you would like to sell.
View Federal Equipment's show specials for each show
The company has on-hand inventory in more than 200 categories, so you can source reliable processing and packaging equipment housed in clean, climate-controlled warehouses.
Federal Equipment obtain much of its inventory by providing asset management programmes to large, multinational companies. Giving customers a wide range of options to get the leading OEM brand equipment from reputable sources installed and operating in the facility as fast as possible.
Have surplus equipment to sell? Federal Equipment would like to discuss this with you. Stop by the booth and let Federal Equipment know what you would like to sell.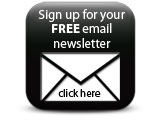 No matter what your equipment needs are, make Federal Equipment Company your first call. Email the Federal Equipment team to arrange a meeting sales@fedequip.com.
Featured Companies