Fujifilm Kyowa Kirin Biologics to develop bevacizumab biosimilar
Biotechnology | Contract Manufacturing
Cancer treatment will be second biosimilar in portfolio
Fujifilm Kyowa Kirin Biologics, a joint venture between Fujifilm Corporation and Kyowa Hakko Kirin, is to start development of a biosimilar of bevacizumab, the second biosimilar in its portfolio.
Bevacizumab is an anti-vascular endothelial growth factor (anti-VEGF) humanised monoclonal antibody for treating cancers such as colorectal cancer.
The 50:50 joint venture, launched in March for the development, manufacture and marketing of biosimilars, is currently developing a biosimilar of the fully human anti-TNF-α monoclonal antibody, adalimumab, a treatment for rheumatoid arthritis, and is proceeding with preparations to begin clinical trials in Europe in the first half of next year.
After introducing the production cell line for bevacizumab, which had already been set up by Kyowa Hakko Kirin, the joint venture plans to start clinical trials in 2014.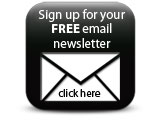 Fujifilm Kyowa Kirin Biologics merges Fujifilm's production, quality control and analysis technologies developed through its photographic film business, with Kyowa Hakko Kirin's expertise in biopharmaceutical r&d and manufacturing. The firm aims to create revolutionary production processes and reduce costs for the production of biosimilars.
Companies