Fujifilm and Mitsubishi in biopharma contract manufacturing partnership
Biotechnology | Contract Manufacturing
Business opportunities expected to expand in response to rapid market growth
Fujifilm Corporation and Mitsubishi Corporation have entered into a partnership in the contract manufacturing of biopharmaceuticals. The companies have signed an agreement to transfer the ownership of 20% equity interests in Fujifilm's wholly owned biopharmaceutical contract manufacturing subsidiaries, Fujifilm Diosynth Biotechnologies USA Inc. (FDBUS) and Fujifilm Diosynth Biotechnologies UK Limited (FDBUK), to Mitsubishi Corporation.
Mitsubishi Corporation is set to become involved in the business management of FDBUS and FDBUK alongside Fujifilm in a joint effort to promote strongly the expansion of the biopharmaceutical contract manufacturing business, which is forecast to grow at a rate of more than 15% per annum.
FDBUS and FDBUK are leading contract manufacturers of biopharmaceuticals that Fujifilm established on 1 April 2011 following acquisition from Merck & Co of the US. The companies have advanced biotechnology that uses microbial and mammalian cell culture efficiently to produce proteins for use in biopharmaceuticals. They are also equipped with extraction and purification process development capabilities, analytical capabilities, experienced human resources and manufacturing facilities that enable them to deliver a high yield downstream process.
Fujifilm oversees these companies' business operations with its expertise in production and quality management, developed over many years through its photographic film business, as well as its knowledge in high-molecular materials such as collagen. Fujifilm is to transfer the ownership of 20% equity interests in FDBUS and FDBUK to Mitsubishi Corporation to forge a business partnership and further reinforce the ties between the two companies, in a bid to expand the contract manufacturing business for biopharmaceuticals.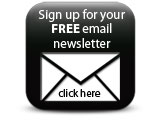 Mitsubishi Corporation is tapping into its extensive experiences in the pharmaceutical business, including biopharmaceuticals, as it becomes involved in the management of FDBUS and FDBUK. It will make use of its global sales network and marketing capability, thereby contributing to strengthening the companies' sales capacity in areas such as attracting new customers.
Companies