Further growth for independent chemical research development firm
North East-based chemical research and development company, High Force Research, is expanding its services as it celebrates 21 years at its Bowburn laboratory on the outskirts of Durham
High Force Research's Dr Neil Sim and Business Development Manager Stella James
Building on its proud heritage as one of the UK's most successful independent chemical research and development companies, and following a period of sustained success the firm, which was founded in 1988, is now setting its sights on further growth with the launch of a number of new services.
In the last eighteen months, High Force Research has seen significant business growth both in the UK and further afield — from universities to multi-national corporations and specialist discovery, virtual and biotech companies.
As a result, High Force Research recently increased its headcount to 34 and in the last year has doubled its presence at the Wilton Centre, Redcar's acclaimed 75-acre business and science hub, where it opened a new laboratory in early 2016 after its existing Bowburn laboratory and office reached capacity.
In addition to its existing services supporting the development, synthesis and scale up of new materials for use by researchers in the fine chemicals, pharmaceutical, biotechnology, diagnostics and printed electronics industries, High Force Research is now also offering:
orphan drug manufacture — building on its track-record of offering development and scale-up services for the pharmaceutical industry, High Force Research is providing orphan drug manufacture for the treatment of rare diseases
diagnostics — High Force Research is now able to assist in the development of reagents ­for life science research, point-of-care testing devices and high-throughput analysers for hospitals and commercial diagnostics laboratories
imaging — with extensive expertise in the synthesis and development of fluorescent molecules for use as cell-specific imaging agents, High Force Research has developed a range of novel fluorescent retinoids in collaboration with Durham University. Based on the natural retinoid ATRA (All-Trans Retinoic Acid) the fluorescent retinoids are stable and also intrinsically fluorescent enabling them to be used as a visual probe.
High Force Research's Dr Roy Valentine said: "We are really proud to be marking such a significant milestone in our company's history. Since we were founded in 1988, High Force Research has grown to become one of the UKs most successful independent chemical research and development companies and our Bowburn site has been integral to that growth."
"In the last eighteen months we have seen significant growth in our business both in the UK and internationally and from universities to multinational corporations and specialist discovery, virtual and biotech companies."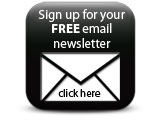 "As pharmaceutical, biotech and fine chemical industries increasingly look to out-source a number of their activities, we want to make sure we're well placed respond to their new business needs and we are confident that our new services, which are already proving popular, will not only enable us to offer complementary services to our existing clients but also open new doors for us in terms of business growth."
Companies