Gemue puts automation inside
Pneumatic aseptic valves offer reduced installation costs and minimise faults
On the right, Gemue 651; on the left, the old version Gemue 650 with mounted pilot valve and electrical position indicator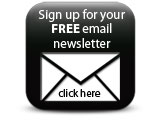 Automation inside is the guiding principle behind the development of the Gemue 651 stainless steel diaphragm valve for the pharmaceutical industry. The new valve is a compact unit comprising stainless steel diaphragm valve, pneumatic piston actuator, valve actuation, position indicator and field bus connection. It satisfies the design recommendations of the US FDA and EHEDG in compliance with GMP.

In the past, users needed three products to establish a functional unit – a valve, a solenoid and a switchbox, which had to be assembled using valve-specific mounting kits. Valve, measurement and control system company Gemue says the 651 provides a complete solution. It requires little mechanical installation and is ready for operation within just a few minutes thanks to the SpeedAP function. An analogue travel sensor continuously detects the valve position and the data is evaluated via a microprocessor.

The Gemue 651 is available as an open/close valve or with integrated positioner as a control valve in the nominal sizes DN 4–25. The maximum permissible operating pressure is 10 bar with EPDM diaphragms and 6 bar with PTFE diaphragms. The maximum permissible operating temperature during sterilisation is 150°C. The valve is CIP/SIP capable. Its compact design makes it ideally suitable for use where space is at a premium, for example within valve batteries and as a component of valve blocks in multi-port design. The pneumatic actuator section of the housing is made from stainless steel, while the automation module located above is made from PP (polypropylene).

Gemue says the essential advantages for the customer are: lower price; reduced installation costs; and reduced operating costs.

The valve is GMP-compatible, minimises potential faults such as leakages, connection and mounting errors as a result of integration and offers simplified logistics and materials management because there is now only one article number for the complete valve.


Companies