Glide Pharma to work with Nypro Healthcare for scale up of solid dose delivery device
Contract Manufacturing | Drug Delivery
The Glide SDI injects drugs and vaccines in a solid dosage form without the need for a needle
The Glide SDI injects drugs and vaccines in a solid dosage form without the need for a needle
Glide Pharma, based in Abingdon, Oxfordshire, UK has agreed with global device manufacturer Nypro Healthcare to complete the design optimisation of its solid dose injector in preparation for production scale up.
Glide Pharma's delivery system, the Glide SDI injects drugs and vaccines in a solid dosage form without the need for a needle. It comprises a novel tiny solid dosage, which is pushed into the skin with a small, hand-held, spring-powered device, where it dissolves and releases the drug into the body.
Nypro Healthcare will work with Glide Pharma to ensure that the design of the device and its components are optimised for manufacturing scale up and to ensure that patient requirements, including self-administration, are met.
'This agreement marks a milestone for our Glide SDI device as it will enable us to complete the final phase of development prior to production scale up,' said Dr Mark Carnegie-Brown, CEO, Glide Pharma.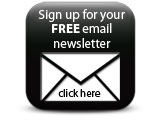 Glide's solid dose formulations are said to eliminate the risk of needle-stick injuries and avoid time-consuming reconstitution. They also have the potential to modify the release of medicines and to improve stability, removing the need for refrigeration. The one-click action, pen-sized device is extremely easy to use, with medicines supplied in pre-filled disposable cassettes, making it suitable for self-administration.
Companies