Global HIV therapeutics market value will crawl to almost US$15.3bn by 2023
HIV therapeutics landscape is expected to undergo a paradigm shift towards integrase inhibitor drugs and single-tablet regimens, says report
The value of the human immunodeficiency virus (HIV) treatment market will increase marginally from just over US$14bn in 2013 to approach $15.3bn by 2023, representing a Compound Annual Growth Rate (CAGR) of just 0.9% across the nine major markets of the US, France, Germany, Italy, Spain, the UK, Japan, Brazil, and China, says research and consulting firm GlobalData.
The company's latest report states that while the overall market size will not undergo major changes, the treatment landscape is expected to experience a paradigm shift towards integrase inhibitor drugs and single-tablet regimens (STRs). This shift will be most pronounced in the US, as financial austerity measures remain a primary barrier to growth in the other countries.
'The market growth will mainly be driven by the introduction of novel drugs, such as STRs with improved tolerability, a reduced pill burden or increased efficacy, and an increasing number of people living with HIV who are treated with antiretroviral therapy (ART),' says Dr Moritz Herrmann, GlobalData's Analyst covering infectious diseases. 'However, owing to patient and physician awareness of HIV often being limited, there have been low diagnosis rates, increased disease transmission and delayed ART administration.'
During the forecast period, market growth will be limited by patent expirations of several key products, such Gilead Sciences' Atripla (efavirenz/emtricitabine/tenofovir disoproxil fumarate [TDF]). Furthermore, several countries, such as Germany, China and Brazil, will promote the use of more affordable generic drugs over branded products.
However, GlobalData's report notes that the launches of several STRs, such as ViiV's Triumeq (dolutegravir/abacavir/lamivudine) and Gilead's Quad 2 (elvitegravir/cobicistat/emtricitabine/tenofovir alafenamide [TAF]), will help to offset the impact of generics during the next few years.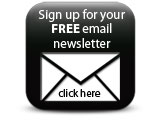 Herrmann continues: 'Despite these new drugs, the HIV treatment space is still plagued by a range of environmental barriers, such as low patient awareness of the disease, and the social stigma that is associated with it in most countries. Lack of access to medicines and the high cost of therapy still represent major hurdles that must be overcome to fully address the global HIV epidemic.'
Companies