Grace launches ProVance disposable Protein A chromatography columns
Columns are pre-packed with high-capacity silica resin to improve drug purification productivity
ProVance pre-packed Protein A columns offer a disposable chromatography solution
W R Grace, a manufacturer of silica resins for use in chromatography, has announced the ProVance pre-packed Protein A columns, a high-performance disposable chromatography solution to help meet the growing demand for downstream purification.
The Columbia, MD-headquartered company says the ProVance columns combine its proprietary incompressible silica with cost-effective Protein A and disposable column hardware. The company claims the high capacity columns can reduce operating costs by 40–60% and are suitable for single-batch or single-campaign use and do not require significant cleaning validations or long-term storage.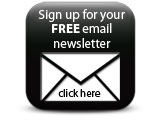 The columns are available in a range of sizes for early screening and up to full-scale GMP manufacturing.
Companies