Hansa Biopharma appoints Donato Spota as new CFO
Hansa Biopharma AB, which specialises in immunomodulatory enzyme technology for rare IgG-mediated diseases, today announced the appointment of Mr Donato Spota as new CFO, effective May 15, 2019. Eva-Maria Joed, currently serving as CFO, will continue in the company as Vice President, Finance & Administration, reporting to Mr Spota.
Mr Spota is a senior executive with more than 20 years of international pharmaceutical industry experience, including strategic finance, investor relations and international capital markets transactions. Prior to joining Hansa, Mr Spota was with Basilea Pharmaceutica AG, a Swiss listed biopharmaceutical company, for 16 years where he served as CFO for the past five years.
Søren Tulstrup, President & CEO of Hansa Biopharma, said: "We are very pleased to welcome Donato as our new CFO and a member of our executive team. With his extensive international experience as CFO of a listed, commercial-stage biopharmaceutical company, Donato will be a very valuable addition to our team as we continue the transformation of Hansa Biopharma and grow our operations and organisation."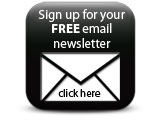 Mr Spota has held other senior financial leadership positions, including Global Head of Finance & Services and Head of Global Controlling, as well as senior positions in financial planning and controlling at F. Hoffmann-La Roche for six years in Basel, Switzerland. He also holds a degree in Information Technology from the Swiss Bundesamt für Berufsbildung und Technologie and a Masters degree in Business Administration from the Hochschule für Wirtschaft und Umwelt.
Companies