Integrated DNA Technologies expands global sales network
Biotechnology | Contract Manufacturing
Company now selling directly to customers in South Korea
Integrated DNA Technologies (IDT), the global leader in custom nucleic acid synthesis, has acquired MBiotech, headquartered in Seoul, South Korea. MBiotech has been a distributor of IDT products for more than a decade.
In its promotion of IDT products, MBiotech has successfully made IDT's brand well-known throughout the South Korean peninsula. The company also distributes products for other manufacturers. These other products include reagents, enzymes, kits, consumables and lab equipment.
Moving forward, IDT will continue MBiotech's distribution activities of other manufacturers' products and plans to keep day-to-day operations unchanged.
Dr Joseph A. Walder, IDT founder and Chief Executive Officer, commented: 'IDT has enjoyed a longstanding relationship with MBiotech. We respect and welcome them into the company. MBiotech's local-language website, efficient operations and extensive distributor base make it a valuable asset.'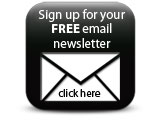 Joshua Lee, founder, President and CEO of Biotech, said: 'We share IDT's commitment to excellent customer service and quality. We are very pleased to become part of the IDT family. As one company, we will be able to offer better service to our Korean customers and those in our global markets.'
Companies