Iran's healthcare market on the rise, finds Frost & Sullivan report
Strong opportunities exist for private investment, especially in specialised medicines and medical devices
Iran's healthcare industry is set for a bright future driven by a huge youth population and growth in investment in pharmaceuticals and medical devices, finds a new report by Frost & Sullivan.
The study, Iran's Healthcare Market, ranks the country at 15th among Middle East and Africa (MEA) countries in terms of long-term investment potential. With a population of 75 million people – more than 50% of which is under the age of 35 – and an enormous amount of wealth coming in from its oil and gas reservoirs, Iran's GDP is expected to grow at an average of 2.4% over the next 10 years.
According to the report, Iran's pharmaceutical market was worth US$3.51bn in 2012, with a projected 13% compound annual growth rate (CAGR) until 2014, beyond which it will steady at 8%.
Expenditure on pharmaceuticals is expected to reach $4.14bn by 2019 at a CAGR of 11%, taking inflation into account. The country produces 90% of its medicines and the Ministry of Health aims to be self-sufficient within four years.
The country is expected to turn towards high volumes of foreign imports of high quality medicines for now
Local production is mainly focused on generic medicines, with more than 70 Iranian pharmaceutical companies producing generics. Meanwhile, Iran's shortage of specialised medicine has opened up the doors for Indian and Chinese products.
'These lack quality and usually present side-effects, highlighting the market need for high volumes of specialised medicine, preferably of European and American origin,' says Frost & Sullivan Healthcare Analyst Uldouz Berenjforoush.
'The country is expected to turn towards high volumes of foreign imports of high quality medicines for now.'
Iran's healthcare industry was worth $26.44bn in 2011, growing by 6.4% to $28.13bn in 2012. Currently, healthcare out-of-pocket (OOP) expenditure is at 55%, which is very high compared with neighbouring countries.
Cardiovascular diseases account for 45% of deaths, while 18% are a result of road accidents.
The third main cause of death (14%) is cancer, particularly lung cancer, and cancer deaths are expected to increase to 18% by 2030. After this are neonatal and respiratory diseases (6%).
Diabetes, osteoporosis, and nutritional and psychological disorders are also on the rise. Drug addiction problems affect 3–5% of the population, with a strong correlation to HIV/AIDS cases. The need for a better medical system and products to address Iran's healthcare issues would therefore favour investments in the country, suggests the report.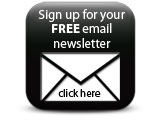 The country's medical devices industry is import-driven (nearly 88%) and was worth $964m in 2012. Of this, 70.4% was from the European Union, mainly Germany, the Netherlands and the UK. This market is estimated to reach $1.05bn by 2017.
Companies