Iveric Bio chooses Catalent for AAV vector manufacturing
Biotechnology | Contract Manufacturing
Vectors are for preclinical uses in retinal disease gene therapy candidates
Photo as seen on company website
Iveric Bio has chosen Catalent Biologics to produce viral vectors for Iveric's gene therapy candidates. The vectors will be GMP-grade adeno-associated virus (AAV) vectors.
Iveric has two gene therapy product candidates in the pipeline for orphan inherited diseases of the retina. The biotech company has engaged Paragon Gene Therapy, part of Catalent Biologics, to provide materials for preclinical activities and its planned Phase 1/2 clinical trials for both product candidates.
"We fully appreciate the importance of having a world-class manufacturing infrastructure in place as we continue to build and advance our gene therapy pipeline for inherited retinal diseases," stated Mr Glenn P Sblendorio, CEO and President of Iveric. "Our relationship with Catalent secures access to state-of-the-art manufacturing capabilities and capacity that we believe will enable us to enter into the next phase of gene therapy development with our product candidates IC-100 for RHO-adRP and IC-200 for BEST1 related retinal diseases."
Pete Buzy, President of Paragon Gene Therapy, said: "We look forward to a strong relationship with the goal of achieving Iveric bio's gene therapy AAV manufacturing milestones for the production of clinical material."
COO of Iveric, Keith Westby, believes that AAV gene therapy is the future of drug development for orphan inherited retinal diseases.
Catalent's beliefs seem to align with Westby as the company acquired Paragon, a viral vector development and manufacturing partner, for US$1.2 billion in May 2019.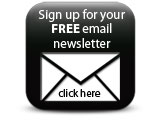 "We believe Paragon's specialised expertise in AAV vector manufacturing and the addition of their new world-class commercial-scale facility will positively impact the advancement of our gene therapy pipeline. We look forward to collaborating closely with the Paragon team," Westby added.
Companies