Jennerex and Transgene to develop JX-594 cancer treatment
Biotechnology | Finance | Research
Jennerex could earn up to US$116m in milestone and royalty payments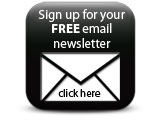 Jennerex, a US-based biotherapeutics company focused on cancer drugs, is partnering Transgene of France, a specialist in immunotherapeutic products, to develop and commercialise in Europe, Russia and the Middle East an experimental oncolytic virus called JX-594.

Transgene has made an equity investment in Jennerex, which could earn up to US$116m in milestone payments and double-digit royalties. Jennerex has an option for co-promotion and profit-sharing in the five major European countries and retains US rights to the drug.

According to San Francisco-based Jennerex, JX-594 has shown anticancer activity in several tumour types including liver, colon, kidney, lung and melanoma, and a well-tolerated safety profile in Phase 1 and Phase 2 clinical trials.

The two companies say they plan to conduct a large phase 2b/3 clinical programme in hepatocellular carcinoma patients and a phase 2 study in colorectal cancer patients. The drug could be on the market in Europe by 2015.