Legacy Pharmaceuticals implements new customer service software in Switzerland
SAP S/4 HANA software has been implemented for all 250 employees
Legacy Pharmaceuticals, a global CMO for sterile pharmaceutical products in ampoules and vials, has announced a successful "Go Live" on 1 January with SAP S/4 HANA ERP software.
Legacy is one of the first companies in the pharmaceutical sector in Switzerland to migrate their entire ERP system to this platform.
SAP S/4 HANA has been implemented for all 250 employees in the areas of finance, controlling, sales & marketing, development, production including serialisation, supply chain, purchasing, warehouse, asset & maintenance management and quality management, complying with the rigid validation specifications for pharmaceutical companies.
The software uses in-memory computing, an innovative technology that improves business processes by combining rapid database transactions with real-time data analytics. Swisscom, Switzerland's leading telecoms company and one of its leading IT companies, was Legacy's installation partner, and will provide continued support for Legacy using the Swisscom Enterprise Cloud.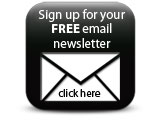 "Legacy manufactures pharmaceutical products which are sold in over 110 countries around the world, and continues to focus and grow particularly in sterile liquid ampoules (1 – 10mL) with capacity over 60 million units annually and vials. Leveraging these new features in SAP S/4 HANA will enable us to operate with more insight, agility and efficiency and further enhance our customer centric approach to business," said CEO, Mike Danzi.
Companies