Live demos at Lab Innovations
Exhibition to feature two major new initiatives
Lab Innovations, the UK's only event dedicated to laboratory equipment, technology and services, returns to Birmingham's NEC on 4-5 November 2015 with two new initiatives. This year's show will see the launch of a Live Lab, where eight leading lab suppliers, including Datech Scientific, Radleys, Bibby Scientific, Spectro Analytics, QCL and Asynt, will provide practical live demonstrations of their latest technologies.
Also new for 2015 is the free-to-attend European Laboratory Research & Innovation Group (ELRIG) seminar programme. This will provide highly practical seminar sessions and learning opportunities for scientists engaged in research fields across the drug discovery spectrum. ELRIG, leader in scientific meetings and conferences, will provide a snapshot into its 'Drug Discovery Programme', bringing together the fields of academia, biotech, vendors and pharmaceuticals. There will also be a paid for conference held by the British Measurement and Testing Association (BMTA).
The Royal Society of Chemistry (RSC) conference also returns to Lab Innovations with keynote talks delivered by Prof. Mark Miodownik, the renowned materials scientist, engineer, presenter and broadcaster and Dr Maggie Aderin-Pocock, leading space scientist and BBC presenter. The Royal Society of Chemistry conference will explore topics as wide ranging as 3D Printing, Science in Space, Laboratory Safety, Best Practices and Tax Relief.
In a major show coup, Lab Innovations has announced that Dr Craig P Dawson, Technology Officer at 2-D Tech will be running a graphene session live at the Royal Society of Chemistry Theatre. Dr Dawson currently works alongside a Nobel Prize winning team as the principal scientist, involved in projects that will improve the availability of graphene. His projects allow him to collaborate with real-world partners who want to tap in to the potential of this wonder material.
Campden BRI, the UK's largest independent food and drink research body, will once again run its world-class seminar programme. This year it will focus on the critical industry themes of health, flavour and hazardous risks within the food manufacturing industry.
There will be additional show floor entertainment in the form of Lions' Lair, where exhibitors, including last year's winner, Asynt, present their new technologies, innovations and concepts to a panel of experts in front of a live audience in a bid to be voted best of show.
Finally visitors will be able to attend networking drinks, held on day one of the show. It provides opportunities to network with colleagues make new contacts and speak with like-minded professionals – all under one roof.
These features run alongside a major exhibition with more than 110 exhibitors showcasing the world's latest laboratory innovations and spanning the entire supply spectrum.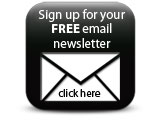 For more information please visit www.lab-innovations.com or to find out about exhibiting please contact Mauricio Montes on 020 8843 8829 or email mauricio.montes@easyfairs.com.
Companies