Lonza and Mesoblast sign manufacturing pact
Biotechnology | Contract Manufacturing | Finance
Lonza will produce adult stem cell products for Mesoblast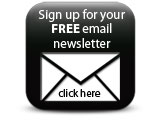 Biologics manufacturer Lonza is teaming up with global regenerative medicine company Mesoblast to produce its off-the-shelf (allogeneic) adult stem cell products.

Under the agreement Lonza will supply Mesoblast's clinical and long-term commercial MPC product needs globally.

Melbourne, Australia-based Mesoblast can instruct Basel, Switzerland-based Lonza to build a dedicated manufacturing plant exclusively for its products in exchange for buying 'agreed quantities' of these products from the facility.

Mesoblast can exercise its right to buy out this manufacturing facility at a pre-agreed purchase price two years after the facility receives regulatory approval.

The firm will have exclusive access to Lonza's Cell Therapy facilities in Singapore for the manufacture of allogeneic cell therapy products, which is subject to certain exceptions.

Lonza will use its proprietary IP to help reduce Mesoblast's manufacturing costs and enable development of enhanced second generation products.