Lonza makes progress in its transformation
Sales and profit increase in 2014, but more to do in 2015 to improve operational efficiency
Richard Ridinger
Sales in 2014 at the Swiss ingredients supplier Lonza increased by 3% to CHF3.64bn (€3.65bn), while profit for the year rose by 172% to CHF237m. In total, the company delivered expected core EBIT growth of 11%, compared with 2013.
The company said both of its business segments – Speciality Ingredients and Pharma&Biotech – delivered 'a solid performance'.
Chief Executive Richard Ridinger said that for the third consecutive year, the full-year results 'demonstrate that we're making good progress in transforming Lonza'.
'Our focus on quality and operational improvements produced positive results in 2014. We are also proud that during our ongoing transformation, we have achieved the best safety results in our company's history,' he said.
Lonza's Pharma&Biotech segment reported strong CORE EBIT growth of 15.2% at constant exchange rates as the company continued to refocus portfolios on higher-margin products and projects.
Custom Manufacturing, mainly the biopharma activities, benefited from 'solid outsourcing and dual-sourcing trends in the marketplace'. Market interest and demand in new technologies – particularly for antibody drug conjugates (ADCs), cell therapy and viral therapy – continued during the year.
The company said it signed additional contracts for commercial and clinical-stage products, while the Bioscience Solutions business developed well with product offerings to the pharma, biotech and research industries.
All 34 regulatory audits and 169 customer inspections were successfully completed in 2014. The company said significantly increased numbers over last year reflect the current substantially larger product pipeline and the more stringent regulatory environment in the pharmaceutical industry.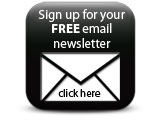 The company said its transformation would continue in 2015 as it continues to focus on improving operational efficiency, quality and balancing its portfolio 'with a more favourable mix of higher-margin products and services'.
Featured Companies