Lonza starts commercial supply of Portola's second-gen coagulant
The FDA Prior Approval Supplement has been authorised and second-gen Andexxa will be produced on a large scale
Lonza's Ibex facility in Visp
Lonza is set to begin commercial supply of second generation Andexxa, the coagulant introduced to the market by Pharmaceuticals. The announcement follows the US FDA approval of Portola;s Prior Approval Supplement (PAS) for second-gen Andexxa. The production agreement builds on the collaboration with Lonza to develop the manufacturing process that the PAS was required for.
Lonza provides contract manufacturing and will now produce the coagulant on a large scale. Production will take place at Lonza's 10,000L mammalian production facility in Porriño, Spain.
Supplementary to this in the future will be the Ibex Dedicate facility at Lonza's Swiss site when it comes online in 2020.
The Swiss biotech CDMO also said full commercial launch is underway in the United States/
A PAS was required to change the manufacturing process of Andexxa. Changing the original manufacturing process was necessary because Portola, the biotechnology company, deemed it inadequate for wide commercial sale. In May 2018 Portorola launched the drug on a limited scale to a small number of treatment centres, while preparing the new process for greater commercial launch.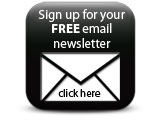 Commenting on the announcement, Sylke Hassel, Head of Commercial Mammalian and Microbial Manufacturing at Lonza said: "Our teams have taken up the challenge with Portola by combining our expertise to ensure their product can reach the patients who need it."
Featured Companies
See also