Lonza to construct customer-dedicated ADC sites
The dedicated facility will employ around 200 staff, with operations expected to start from the end of 2022
Lonza has announced a collaboration for bioconjugation with a global biopharma company. Under the terms of the agreement, Lonza will construct two customer-dedicated conjugation suites for the commercialisation of ADCs at its Visp (CH) site.
As part of the company's Ibex Dedicate model, a technology-agnostic supply solution that helps reduce time to market and control investment risk, two bioconjugation suites totalling 1500sqm of active manufacturing space will be built out within a pre-existing shell. The suites will link to Lonza's quality control (QC) labs, logistics and other central services.
The bioconjugation suites will handle highly-potent materials for cancer therapies and will initially manufacture two therapies.
ADC's are bioconjugates and represent a rapidly growing therapeutic modality. They usually combine an antibody with a highly-potent payload (via a linker molecule) to target cancer cells. The antibody serves as the delivery method to target the toxic drug precisely to cancer cells, limiting toxicity to healthy cells.
Lonza has developed expertise and technology to de-risk the development and manufacturing of bioconjugates and now supports the majority of commercially approved ADCs. It also offers supply chain services, including manufacturing of biomolecule, synthetic payload, linker and subsequent conjugation at a single site.
Pierre-Alain Ruffieux, CEO, Lonza said: "Bioconjugates represent an exciting class of molecules that are proving their worth and making a real difference to patients suffering from diseases such as cancer. From a manufacturing point of view, antibody-drug conjugates are challenging to produce, and we will be ensuring that our partner can de-risk supply and scale-up rapidly at this crucial moment of commercialization.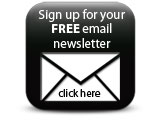 Jean-Christophe Hyvert, Chief Commercial Officer, Lonza said: "This collaboration demonstrates the power behind our Ibex Dedicate model, providing rapid and reliable delivery of complex therapeutics and tailored to individual customer needs. Our Visp (CH) site now has all the elements required for antibody-drug conjugates at one site and this provides significant supply chain simplification and other logistical benefits to our customers, enabling them to reach patients faster."
Companies