Lonza to double ADC capacity in Visp, Switzerland
Contract Manufacturing | Finance | Ingredients
To support growing product demands from our customers
Lonza plans to invest CHF14m (€11.6m) to expand its Antibody Drug Conjugate (ADC) manufacturing capacity in Visp, Switzerland.
The expansion, expected to be complete in the second quarter of 2014, will double the existing large-scale manufacturing capacity while allowing current operations to continue without interruption. The move could also create new jobs across all functions in Visp.
The Swiss supplier said oncology drugs including ADCs are one of the fastest growing segments of the industry, but because cGMP manufacturing of ADCs is challenging, facilities must be able to handle both biologics and cytotoxic small molecule drugs.
'We have witnessed significant growth in the ADC market in the past 24 months and this investment is necessary to continue to support the growing product demands from our customers,' said Stefan Stoffel, head of Lonza's Chemical Manufacturing business unit.
'Lonza Visp will continue to offer a fully integrated end-to-end development and manufacturing solution for ADCs, including the cytotoxic small molecules used in these products and all associated analytics. In addition, Lonza can support protein development and manufacturing via our global biologics development and manufacturing sites.'
Lonza has been a pioneer in the manufacturing of ADCs since 2006 when it established establishing manufacturing suites for small- and large-scale projects, dedicated R&D labs, and quality control facilities.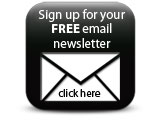 The company announced job cuts at the Visp plant last November; the majority will be from internal transfers, early retirements and a reduction in temporary contracts.
Companies