Lyndra Therapeutics has new CEO
Dr Patricia Hurter will begin her new post on 3 September
Patricia Hurter, new CEO
Lyndra Therapeutics, the company making daily pills a thing of the past, has appointed Dr Patricia Hurter as new CEO, effective 3 September. As a seasoned senior executive leader and chemical engineer, Hurter brings to the company extensive experience in drug discovery and development.
With the addition of Hurter, Amy Schulman will become Executive Chair of the Board, serving alongside current Board Chair, Catherine B Reynolds, and other Board members.
"Dr Hurter is the perfect choice for CEO as Lyndra heads into our next stage as a company," said Schulman. "The team's success in moving Lyndra forward from transformative concept to preclinical trials to early drug development will be accelerated by her presence. Dr Hurter's experience bringing drugs through the regulatory process is a perfect complement to the leadership team's strong expertise in clinical research and commercialisation."
Dr Hurter was formerly Senior VP of Pharmaceutical and Preclinical Sciences at Vertex Pharmaceuticals. In this position, she was responsible for CMC and preclinical development for Vertex's R&D portfolio. She also oversaw Vertex's internal GMP manufacturing facility and previously served as interim Head of Global Regulatory Affairs. In addition, while at Vertex, she and her team conceived and executed the world's first FDA-approved continuous manufacturing facility.
"I have always been drawn to taking on challenges that I find inspiring and personally meaningful," said Dr Hurter. "Lyndra has cracked the code on an ultra-long-acting oral delivery system, pushing the boundaries of science and medicine. But, more than that, Lyndra is doing work that will make a real impact on people's lives. I am excited to join and lead Lyndra to bring its life-changing therapies to patients who need them."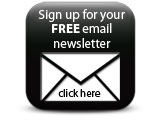 Lyndra is currently in early clinical studies for its once-weekly dosage form and moving toward Investigational New Drug (IND) discussions.
Companies