MGB Biopharma and Almac collaborate on contract manufacturing project
Almac to manufacture antibacterial compound MGB-BP3 for Glasgow firm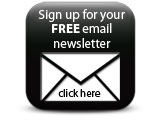 Contract manufacturer Almac Group of Northern Ireland is to manufacture MGB Biopharma's leading gram positive antibacterial compound MGB-BP3.

Almac's Sciences Business Unit will handle the manufacturing of the product for the Glasgow-based developer of anti-infective medicines.

The compound is a DNA minor groove binder, which is currently in pre-clinical development with IND filing targeted for the third quarter.

Dr Miroslav Ravic, ceo of MGB Biopharma, said: 'Almac has already shown an intuitive understanding of what it takes to support a small company like ours. We look forward to a continued successful relationship.'

Following on from its expertise in early phase and steady growth in late phase clinical development, Almac recently announced a capacity expansion within its API facility, further leveraging its API and Drug Product integrated offering. This expansion will allow the firm to deliver high quality APIs at competitive prices to its customers.


Featured Companies
See also