Making low flow more efficient
Combining the technologies of Sundyne Barske Wheel hydraulics with the HMD Kontro sealless magnetic drive, the GSPLF (LF for low flow) sealless pump fills a gap in the market for a high-efficiency low flow magnetic drive centrifugal pump with a single stage high head capability
GSPLF
The GSPLF meets the requirements of API 685 and has full ATEX compliance, making it ideal for chemical and hydrocarbon processing applications.
Sundyne has over 50 years of experience in offering Barske Wheel pumps, designed to provide efficiency in the low specific speed regime often referred to as low flow, high head applications.
These pumps have an open impeller with straight blades and a tapered conical diffuser to produce the desired performance.
Development and testing demonstrates that this combination produces a head factor considerably higher than that of traditional back- swept Francis vane impellers.
The combination of Sundyne Barske Wheel hydraulics with the HMD sealless magnetic drive, reliability, design flexibility, and efficiency is further optimised, ensuring trouble-free, safe and environmentally conscious plant operation.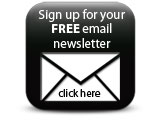 For further information, please see www.sundyne.com/hmdkontro, call +44 1323 452141 or email vince.lee@sundyne.com.
Companies