Medica Group names new CEO
Stuart Quin will take over from John Graham as of 1 September
Medica Group, a UK provider of teleradiology services, confirms that further to the announcement on 9 May 2019, John Graham stood down from the Board and as CEO on 31 August 2019 and that Stuart Quin was appointed to the Board as CEO on 1 September 2019.
Roy Davis, Chairman of Medica, said: "I would like to express the Board's gratitude to John as he steps down as Medica's CEO and to welcome Stuart Quin to the company for the next stage in Medica's journey. Stuart brings a wealth of relevant experience and is ideally suited to leading Medica through its next stage of development."
Davis added: "John has successfully led the business since he joined Medica in 2011, delivering year-on-year organic growth and he leaves the company well-positioned for the next phase of its growth after a planned handover to Stuart. We thank John for his dedication to the business and wish him every success in the future."
Stuart Quin, CEO of Medica, said: "I am delighted to join Medica as CEO and am looking forward to working with the team to continue to grow the business and expand the range of services offered to our clients."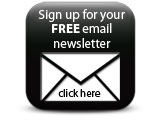 Medica will announce its interim results for the six months ended 30 June 2019 on Monday 9 September 2019.
Companies