Merck Serono creates second spin-off company
Quartz Bio will offer highly specialised biomarker data analysis services to the pharma industry
Merck Serono has created second spin-off company under its Entrepreneur Partnership Program, launched in April 2012. Quartz Bio will offer biomarker data management and exploratory biomarker analysis services for the pharmaceutical industry.
'This second company creation through our Entrepreneur Partnership Program shows the great diversity of activities that can be developed in the field of life sciences,' said François Naef, chairman of the board of directors of Merck Serono. 'Highly specialised service companies are essential actors of the drug-development process, and they are very complementary to the activities and structures of large pharmaceutical companies.'
The new company will be headed by Jérôme Wojcik, a seasoned expert in bioinformatics, and will employ four highly specialised scientists with in-depth understanding of biology and bioinformatics as well as extensive experience in drug-development processes. It will be hosted in the Blue Box offices of FONGIT, a start-up accelerator located in Plan-les-Ouates, Geneva, and supported by the Geneva authorities.
'An increasing number of pharmaceutical companies are integrating a stratified medicine approach in their drug development process in order to predict how patients will respond to a specific therapy,' said Wojcik. 'Biomarker analyses are at the heart of stratified medicine and we believe that Quartz Bio's flexible and highly specialised services will bring added value to pharmaceutical companies for the development of new drugs.'
Merck Serono intends to use the services provided by Quartz Bio and is planning work orders amounting to around €2m for the next two or three years.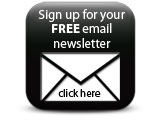 Announced in April 2012 within the framework of the efficiency measures being taken by Merck Serono, the Entrepreneur Partnership Program is part of a €30m commitment to support the creation of spin-off and start-up companies focused on continuing activities and compounds that originated at Merck Serono. It has already resulted in the creation of another company, Prexton Therapeutics.
Companies