Merck purchase of Sigma-Aldrich expected to close within next two months
Process to fulfil EU antitrust commitments continues
Merck is moving towards completing its US$17bn acquisition of Sigma-Aldrich and now expects the deal to be finalised within the next two months.
On 11 August, Merck said it had obtained all necessary antitrust approvals, with the agreement of the European Commission being conditional upon the sale of parts of Sigma-Aldrich's solvents and inorganics business.
Merck says negotiations with potential buyers are in the final stage. Once a binding agreement has been signed, the European Commission needs to approve the buyer before the company can proceed with the completion of the Sigma-Aldrich acquisition. In August, Merck had forecasted to complete the transaction in the third quarter.
'We are diligently working on fulfilling the EU commitments,' said Bernd Reckmann, Member of the Executive Board of Merck and CEO Life Science.
'However, due to the complex nature of the business, the process is taking longer than originally expected. Meanwhile, we've been making very good progress in our integration planning and are looking forward to swiftly integrating Sigma-Aldrich, which will allow us to offer customers a broader portfolio of products, greater geographic reach and an unmatched combination of industry-leading capabilities.'
Sigma-Aldrich shareholders approved the merger with Merck in December 2014. Merck has also completed its capital markets activities to finance the transaction with the placement of a €2.1bn bond at the end of August.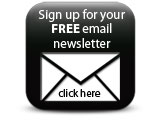 The planned acquisition of Sigma-Aldrich, which was announced in September 2014, is a key element of Merck's 'Fit for 2018' transformation and growth programme.
Companies