Merck returns rights to metabolism drug Kuvan to BioMarin
Merck will receive an upfront payment of €340m plus €185m in additional milestones
Kuvan is used to treat phenylketonuria (PKU), a rare metabolism disorder
Merck will return the rights to metabolism treatment Kuvan to BioMarin Pharmaceutical, based in San Rafael, CA, US, as the company focuses its healthcare business on the core areas of neurology, oncology, immuno-oncology and immunology.
Kuvan is used to treat phenylketonuria (PKU), a rare metabolism disorder.
BioMarin is a leading company in the treatment of genetic and rare diseases.
The two companies have also agreed that Merck will return its option to develop and commercialise Peg-Pal, an investigational drug that is also used to treat PKU, an autosomal recessive genetic disorder.
Merck will receive an upfront payment of EUR340m (around US$380m), equal to five times its annual sales, for Kuvan, plus up to €185m in additional milestones for both products. The agreement is expected to become effective at the start of next year.
This is an excellent transaction for BioMarin
Jean-Jacques Bienaimé, Chairman and Chief Executive of BioMarin, said: 'This is an excellent transaction for BioMarin as it provides numerous operational and strategic synergies for the company.'
Starting in January 2016, BioMarin will begin commercialising and recording revenue from all global sales of Kuvan, with the exception of Japan.
The addition of new Kuvan revenue in 2016 from territories previously held by Merck will result in increased full-year revenue for the product, the firm said. BioMarin expects revenue from new ROW territories outside the US to be between US$70m to $80m in 2016. Total Kuvan revenue for full-year 2016 is expected to be between $320m and $350m.
Merck bought the rights for Kuvan and the option to Peg-Pal in markets outside the US and Japan from BioMarin in 2005. Merck Serono also acquired the rights to Kuvan in Canada as part of this original agreement, but returned those rights in 2007.
Since launching Kuvan as a treatment alternative to diet alone, Merck says it has 'significantly contributed to improving PKU management'. More recently, Merck's SPARK study helped pave the way for the treatment of infants with PKU below four years of age with Kuvan.
By returning the rights to BioMarin, Merck said it is 'confident that the product will continue to serve the best interest of the medical community and patients'.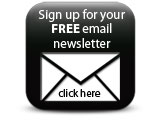 Merck said it remains committed to patients in the field of endocrinology, and in particular to advancing the treatment of growth hormone deficient patients with Saizen.
Companies