Mettler Toledo to collaborate with Actera Pharmaceuticals
Aims to expand use of FBRM probes in solid dosage form development
Mettler Toledo is to collaborate with Actera Pharmaceuticals, based in San Francisco, CA, US, to expand the applications of Focused Beam Reflectance Measurement (FBRM) probes into pharmaceutical solid dosage form development.
An FBRM in situ particle size tracking instrument is located in Actera's product innovation labs at the California Institute for Quantitative Biosciences (QB3@953) in San Francisco.
Mark Menning and Sean Dalziel are founding partners of Actera Pharmaceuticals, with expertise in pharmaceutical dosage form development. The company was founded in April this year.
'We find FBRM can elucidate the kinetics and mechanisms of tablet, granule, and particle de-agglomeration in dosage forms, and is a more sensitive physical characterisation method than compendial USP dissolution,' said Menning.
Quantifying tablet disintegration profiles in situ and in real time enables the reliable understanding of breakage and dispersion mechanisms that govern API release rates
'The FBRM technology, where applied appropriately, can facilitate improved optimisation of drug product formulation and process parameters, bridging of in vitro to human bioavailability performance, and elucidate complex physical stability changes,' added Dalziel.
Actera provides this application as a service to pharmaceutical and biotech companies.
FBRM technology measures particles and droplets in concentrated suspensions and emulsions in real-time, without sampling and preparation. Unlike other offline particle size analysis techniques, FBRM can track changes in particulate systems, capturing rapid or subtle kinetic events.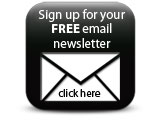 The technology has been extensively applied to Active Pharmaceutical Ingredient (API) crystallisation. Expanding its utility to development and optimisation of tablets and capsule products is a natural fit for FBRM.
Companies