Mezzan Holdings acquires only pharma manufacturer in Kuwait
The 67% stake in the company was bought for around US$69 million
Mezzan Holding has acquired a 67% stake in Kuwait Saudi Pharmaceutical Industries Company KSCC (KSPICO). This company is Kuwait's only manufacturer of pharmaceutical products.
The acquisition will grant Mezzan majority board seats and effective control of KSPICO and will enable Mezzan to bolster its capabilities and offerings.
The deal was valued at around 21 million Kuwaiti Dinar (US$69m).
Mezzan Holding is a manufacturer and distributor of food, beverage, FMCG and healthcare products in the Gulf region. KSPICO manufactures generic and branded drugs, fitting into the ambition of Mezzan.
Executive Vice Chairman, Mohammed Jassim Al Wazzan, said: "KSPICO is one of Kuwait's untold success stories. The company has a great track record and a unique market position that complements Mezzan's business. This acquisition will mark a turning point in our healthcare businesses, transforming it into a manufacturing and distribution business with a wide array of product lines, customers, and regulatory certifications."
Mezzan CEO, Garrett Walsh, added: "This acquisition marks a significant addition to Mezzan's core consumer-driven healthcare business and expands its access to the local and regional consumer spending. In the coming few months, Mezzan will focus its efforts on further growing KSPICO's market share locally and regionally, growing utilisation of manufacturing and entering contract manufacturing as well as bring the Mezzan discipline and balance sheet management into KSPICO to help drive growth and profitability."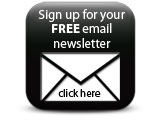 The acquisition comes on the heels of Mezzan's recent expansion into the healthcare space as it became the distributor of Medtronic's and Covidein products in Kuwait through a joint venture.