Mologic expands US and UK operations
The UK-based company that develops lateral flow and rapid diagnostic technologies has made multiple appointments in order to bolster US presence
Mologic has finished the latest phase of the company's expansion plans. Significant to this has been the opening of a US subsidiary and key appointments made at both US and UK sites. The recent developments bolster the company's presence in the US and support the expansion of UK-based manufacturing facilities.
New President and CCO, Steve Fletcher
Key appointments include Steve Fletcher as President and Chief Commercial Officer, heading the company's US headquarters located just outside of Boston, MA. Fletcher will be working to broaden Mologic's presence in the US, building commercial operations for strategic partnering and contract research, and developing the company's internal product pipeline. Fletcher has over 25 years' experience in leading marketing, product and business operations for global healthcare companies including 3M, Thermo Fisher and GC America.
Mologic's Executive team has been further strengthened with the appointments of Tim Dwyer as Chief Technology Officer (CTO) and Dr Joseph Fitchett as Chief Medical Officer (CMO) & Head of Global Health to support the expansion of its UK facilities.
New CTO, Tim Dwyer
Dwyer recently joined Mologic as CTO to lead technical and scientific functions, and drive internal product activities. He is a Chartered Biologist and a Fellow of the Royal Society of Biology with over 19 years of experience in the design and development of diagnostic devices on multiple immunoassay platform technologies. Dwyer's appointment supports the expansion of Mologic's UK facilities which includes the consolidation the company's Molecular Antibody Development and Recombinant Protein Expression business units into a single specialist facility and the doubling of device manufacturing capacity.
As CMO, Fitchett has responsibility for strengthening the company's ties with the clinical community and directing its Global Health programmes. In his previous role as a Programme Officer at the Bill & Melinda Gates
New CMO, Joseph Fitchett
Foundation, Joseph advanced the foundation's bilateral partnerships with EU donors, including the manufacturing capacity of yellow fever vaccine and infectious disease surveillance and control at the Institut Pasteur in Dakar. Joseph trained in clinical medicine at Imperial College London, Guy's and St Thomas' Hospital, and in immunology of infectious diseases at The London School of Hygiene & Tropical Medicine.
Supporting the latest phase in the expansion, Mologic has made further appointments to its US team, including Stephen Crossland as VP of Sales and Business Development, and Andrew Wheeler as US R&D Manager. Crossland has over 10 years' experience in the sales and commercialisation of medical technologies, and will be directing commercial efforts, and identifying strategic partners for Mologic's key focus areas. Wheeler is joining the team with over 18 years' experience in rapid diagnostics development, and will be working with Crossland to support Mologic's new and existing US customers by providing technical expertise and support in diagnostic development.
Steve Fletcher, new President and Chief Commercial Officer said: "The opening of our US headquarters is key to expanding Mologic's presence in North America, not only in terms of supporting new and existing contract research customers, but also in developing clinical and industry partnerships to commercialise our product pipeline. The science and technology, and diagnostic development experience that exists in Mologic is world class, so it is key we build an experienced team in the US to tell the Mologic story. We are already seeing great opportunity, which I look forward to progressing."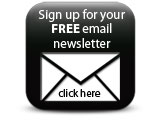 Mark Davis, Mologic Co-Founder and CEO, commented: "Following the series of successful fundraising rounds, we continue to invest in the Mologic expert team and facilities. Opening a US office and recent UK expansion is key to delivering our ambitious growth strategy and I look forward to working with Steve, Tim, Joe and the rest of the team, in further establishing Mologic as the leading developer of lateral flow and rapid diagnostic technologies."
Companies