Nasal MDIs – moving beyond nasal allergy
Nasal MDIs have the potential to reach far beyond the current usage sphere of allergic rhinitis. Louise Righton, Global Marketing Operations Manager, 3M Drug Delivery Systems, looks at why they may see wider therapy use in future
The Nasal MDI produced by 3M
Worldwide, 400 million individuals suffer from allergic rhinitis, the most prevalent type of allergy that includes hay fever and allergies to things such as mould, plants, dust and animal dander.1 The topical nasal allergy market is currently estimated to be worth some US$2.5bn annually, and the number of sufferers shows no signs of diminishing, leading to the continuing search for medication to alleviate symptoms.2
The current treatment of choice for many sufferers, particularly those who wish to avoid systemic medication, is the aqueous pump spray containing corticosteroid active pharmaceutical ingredients (APIs) such as fluticasone propionate, mometasone furoate monohydrate, and beclometasone dipropionate. These 'wet' sprays have become widely used since chlorofluorocarbon (CFC) propellants were phased out of use in the 1990s, halting the marketing of the previously popular 'dry' nasal Metered Dose Inhalers (MDIs).
Patient dissatisfaction
However, there is a degree of dissatisfaction with the currently available therapies – users report them to be inconvenient and even embarrassing to use in public due to the immediate liquid run-off, and unpleasant due to the post-nasal drip down the throat, which can result in an uncomfortable sensation and aftertaste.
Allergies have a considerable effect on quality of life – particularly if they are of the perennial variety (Perennial Allergic Rhinitis, or PAR) as well as seasonal (Seasonal Allergic Rhinitis, or SAR). As patients have become better informed and more vocal about treatment preferences, demand for an alternative solution to inconvenient aqueous sprays is growing.
There is also growing interest in nasal drug delivery to treat conditions beyond the nasal allergy market. The nasal cavity has proven to be an effective route of administration for systemic delivery due to the high permeability of the nasal mucosa, the plentiful vascularisation, and the ease of administration versus delivery methods such as injectables. Nasal delivery technologies are progressing, and attempts to mitigate the drawbacks of traditional nasal therapies, such as running liquids and the use of locally irritating absorption enhancers, are being offered by several companies.3
Support for MDIs
MDIs have been available since 3M introduced the first aerosol to control asthma in 1956, and have made significant advancements due to increased regulatory requirements and technology development to increase efficacy and patient compliance. MDIs rely on a propellant, and it is well-known that hydrofluoroalkane (HFA) has replaced chlorofluorocarbon (CFC) as the driving force of the formulation. The valves in MDIs have also seen improvements to accommodate the new HFA propellants. With these two significant developments, MDIs now meet more stringent regulatory requirements on dosing uniformity and extractables and leachables.4
The nasal cavity has proven to be an effective route of administration for systemic delivery
Building on the success of MDIs in the asthma and chronic obstructive pulmonary disease (COPD) markets, nasal MDIs were widely used for nasal allergic rhinitis, but were not included alongside pulmonary MDIs in the 'essential use' exemption in the Montreal Protocol.5 Manufacturers turned to aqueous pump sprays as a shortcut to keeping their products in the market. However, patient dissatisfaction quickly surfaced, with calls for the return of key aerosol brands. This resulted in the reformulation of nasal MDIs with HFA propellants.6
Two products were approved by the FDA during 2012, bringing nasal MDIs to the market once more, now incorporating HFA propellants for the very first time. Zetonna (ciclesonide) MDI from Sunovion promises a once-a-day HFA aerosol technology which delivers fine aerosolised particles directly to the nasal passages.7 Qnasl (beclomethasone dipropionate) MDI from Teva promises a waterless mist that ensures that 99% of the medicine stays in the nose, at 45 seconds after spraying.8 Both of these products incorporate the latest aerosol technology and drug delivery devices including dose counters. With these developments, and others in the asthma and COPD category, it seems that the MDI is as popular with patients and manufacturers as ever.
Patient preference studies
Nasal MDIs allow medication to be administered via a quickly-evaporating, no-drip spray and can give patients freedom from their seasonal or perennial allergies in a convenient and fast-acting format.
In a user study conducted by 3M, 50 subjects (all current users of aqueous sprays for allergic rhinitis) were provided with a prototype of 3M's Nasal MDI and asked to rate it compared with their current aqueous pump spray device. This study showed how highly nasal comfort was valued – prior to trying the 3M Nasal MDI, users were asked what they look for in a device, and the results are shown in Figure 1.
Figure 1: Importance of characteristics when choosing a nasal spray9
Subjects' initial impressions of the 3M Nasal MDI were highly favourable due to its 'twist-and-lock' design, and once the device had been trialled by spraying a placebo ethanol-containing formulation once in each nostril, preference was clear. The user study showed more than three-quarters of subjects preferred the 3M Nasal MDI to their current aqueous pump spray device (see Figure 2).9
The primary factors that influenced this decision were: no dripping down the nose or post-nasal drip in the throat; the inclusion of a dose counter; and the metered dose, which gave confidence that the right level of drug had been delivered to the nasal cavity. Ease of use, no aftertaste and a comfortable spray force were also complimented.9
Interestingly, this study confirmed that many of the concerns and discomforts associated with an aqueous nasal pump spray are diminished when nasal MDIs are introduced.10 Nasal MDIs should therefore be considered as a 'new' form of drug delivery that represents a step forward for patients.
Figure 2: 76% of study participants preferred the 3M Nasal MDI to their current pump spray device9
The findings in the 3M study point to the need to include patient preferences and compliance aspects in device development – perhaps an obvious point, but one that many developers overlook in favour of technological advancements.
For example, the metered dose which is inherent in an MDI, but missing from an aqueous pump spray, is highly valued by patients, adding to their confidence that the dose has been taken correctly. This inherent feature ensures the inhaler delivers one pre-determined metered dose per spray, regardless of how hard the actuation button is pressed.
This important feature differentiates from the force-dependent aqueous pump sprays, from which delivered dose can vary significantly, and patients realise this. In the preference study conducted by 3M, the metered dose was the third most valued feature of the 3M Nasal MDI, after the no-drip spray and the dose counter.
A dose counter gives patients confidence that a complete dose has been dispensed based on the visual indication provided by the counter on the 3M Nasal MDI. They no longer have to wonder about how much medication is left in the device or when it should be replaced.
3M has developed a nasal MDI that meets all of these desired characteristics, and also includes a twist-and-lock design which integrates the cover with the actuator, for ease of use on-the-go.
Nasal – the next drug delivery format?
Patients have more influence than ever before over how to treat their conditions. Major opportunities exist for those who can improve the user experience with an innovative drug delivery device. In today's digital world, patients have ready access to product information, reviews and forums, and those who are dissatisfied with the products they depend on often research alternatives. In this environment, pharmaceutical companies need to be more mindful of developing treatments that keep user-friendliness and compliance at the forefront.
Nasal MDIs have the potential to reach far beyond the current usage sphere of allergic rhinitis
Nasal MDIs have the potential to reach far beyond the current usage sphere of allergic rhinitis. Three nasal migraine products are already on the market in the US and elsewhere, based on two APIs – sumatriptan succinate and dihydro-ergotamine mesylate – with 11 more nasal products in the pipeline for migraines.11
Similarly, eight nasal products are marketed for osteoporosis, based on two APIs – calcitonin (salmon) and elcatonin, with nine in the pipeline.12 Urinary incontinence, diabetes, neurodegenerative conditions, anxiety and depression, and pain are all categories with nasal drug delivery potential and current R&D activity.
Consideration of the user experience in these conditions is key. By creating products that patients find practical and easy to use, companies can better ensure their products are well received.
Nasal MDIs have been demonstrated to be user-friendly, convenient and the preferred method of drug delivery for allergic rhinitis in the user-trial setting. By catering to patient preferences, companies can stay at the forefront and improve the quality of many patients' lives.
References
1. Global surveillance, prevention and control of chronic respiratory diseases: a comprehensive approach, World Health Organization, Geneva, 2007. And Asthma Foundation. www.asthmafoundation.org.au/rhinitis.aspx. Accessed 3 May, 2013.
2. The Asthma, COPD & Allergic Rhinitis Market Outlook to 2016. Business Insights, May 2011.
3. www.drug-dev.com/Main/Back-Issues/PAIN-MANAGEMENT-Rapid-Action-Therapy-in-Pain-Relie-611.aspx. Accessed on 1 December 2013.
4. http://solutions.3m.com/3MContentRetrievalAPI/BlobServlet?lmd=1316754965000&locale=en_WW&assetType=MMM_Image&assetId=1273695586782&blobAttribute=ImageFile. Accessed on 15 July 2014.
5. http://ozone.unep.org/new_site/en/essential_use_information.php. Accessed 5 August 2014.
6. www.medkb.com/Uwe/Forum.aspx/sinusitis/1440/Return-of-the-Aerosol-Steroid-Nasal-Spray. Accessed on 5 August 2014.
7. https://www.sunovionprofile.com/sp/zetonna.html. Accessed on 5 August 2014.
8. http://qnasl.com/. Accessed on 5 August 2014.
9. Proprietary 3M patient research conducted in USA, September 2012.
10. http://www.ondrugdelivery.com/publications/Pulmonary%20Nasal%20May%202013/Pulmonary_Nasal_May_2013_Low_Res.pdf
11. Migraine Therapeutics Market in the US: Market Forecast, Patient Flow, Competitive Landscape, and Pipeline Analysis. Commercial Insights, July 2011.
12. PharmaCircle. www.pharmacircle.com/. Accessed 30 July 2013.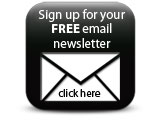 Zetonna is a registered trademark of Takeda GmbH and Qnasl is a registered trademark of Teva Respiratory, LLC.
Companies