Natoli Engineering offers broad selection of tablet dedusters
Available in the Natoli Tablet Compression Accessories Catalogue
Available tablet dedusters have maximum throughputs up to 1,000,000 tablets per hour
Natoli Engineering Company now includes six industry-leading tablet dedusters in its Tablet Compression Accessories Catalogue. Spiral-style tablet dedusters, drum-style tablet dedusters, cylinder-shaped tablet dedusters, uphill tablet dedusters, and even combination units are available to suit a variety of needs.
Available tablet dedusters have maximum throughputs ranging from 180,000 tablets per hour to 1,000,000 tablets per hour, allowing for successful small and large batch runs. 'Customers may also be able to cut production time in half with the option of a new combination unit,' said Rachel Krafft, marketing co-ordinator, Natoli Engineering. 'The unit features a tablet deduster, as well as a metal detector; combining two steps into one.'
The new, expanded selection of tablet dedusters is just an example of why the Tablet Compression Accessories Catalogue is the industry's leading resource for tablet compression accessories.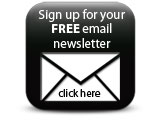 Natoli is the world's premier manufacturer and supplier of tablet compression tooling, accessories, presses, parts and services for the pharmaceutical, nutraceutical, veterinary, industrial, confectionary, and chemical industries. Natoli's dedication to excellence, innovative thinking and its commitment to providing the best customer service have propelled the company to the forefront of the tablet compression industry.
Featured Companies