Natoli opens facility in Poland
Natoli Engineering Company expands European presence with new facility and the launch of new international division
Tablet compression tooling manufacturing company Natoli is launching its newest business division, Natoli International, in Poland and opening the Natoli Poland service / distribution facility.
This 4,000-square foot structure will feature live equipment demonstrations, technical training, tablet press replacement parts distribution and tool polishing and reworking services.
"Natoli sales' presence in the European market is already extensive," said Stephen Natoli, "Now we have a physical footprint for the convenience of our European customers to better serve them and expedite orders and services."
Natoli Poland's Executive Manager, Grzegorz Grzybowski, is a native of Poland and has been with the company three years. Prior to joining Natoli, he was an industry Eastern European sales manager with a strong background in quality control, logistics engineering and training.
This will mean a much faster turnaround time than shipping tools to Natoli's headquarters in the US.
"Natoli Poland means we can respond to our European customers' needs immediately, regarding sales, products and services. It also gives us the opportunity to provide our customers with technical training, like polishing and tool reworking. This will benefit their tablet manufacturing efficiencies.
"That is a huge advantage in developing a strong relationship. If they have a question, we're here for them. If they have an issue, we're here, close to home," said Grzybowski.
The facility in Poland will also be providing customers tool reworking and polishing services, because not all companies have the budget to do so internally, so we can now accommodate them in the European market place.
"Doing the work here in our facility will mean a much faster turnaround time than shipping tools to Natoli's headquarters in the US for reworking and polishing. Now our European customers have multiple choices," Grzybowski finished.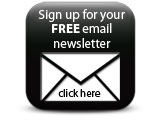 In addition, Natoli Poland can provide parts and additional Natoli products throughout the EU.
Featured Companies