Natoli releases 2019/2020 catalogue for Premium Encapsulation Change Kits
The kits include everything needed for capsule size changeovers
Natoli Engineering Company, Inc., a specialist in tablet compression tooling, through its Carlisle Precision Encapsulation Parts subsidiary, has released its Premium Encapsulation Change Kits catalogue for 2019/2020.
The Premium Encapsulation Change Kits catalogue offers complete kits for Bosch-style encapsulation machines. The kits include everything needed for capsule size changeovers and come in robust, durable cases to ensure safety during transportation and storage.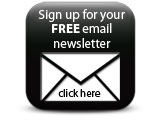 Engineered and manufactured from the highest quality materials, Natoli premium encapsulation parts meet – and often exceed – the functionality and longevity of OEM parts. State-of-the-art manufacturing facilities, an award-winning engineering team and dedicated production crews enable Natoli to offer their customers competitive pricing without compromising high standards of quality and service.
Featured Companies