New Domainex Medicines Research Centre is opened by Sir Simon Campbell
Sir Simon Campbell, CBE FRS FMedSci, was welcomed by staff and guests when he officially opened The Domainex Medicines Research Centre on Friday 11 November 2016
The new facility, located at Chesterford Research Park, has been home to Domainex since August 2016 and doubles the laboratory space available to the company's growing team of scientists.
Sir Simon Campbell, along with three of the founders of Domainex, Laurence Pearl, Paul Driscoll and David Selwood, and 50 guests from partner research institutions, biotechnology and pharmaceutical companies were given a preview of new drug discovery services to be launched in 2017 and a tour of the state-of-the-art facilities, including Domainex's proprietary Combinatorial Domain Hunting (CDH) laboratory.
Sir Simon Campbell commented: "I was delighted to join the team here at Domainex to celebrate this key milestone. There are many challenges to drug design and delivery, challenges that are being effectively tackled by multidisciplinary teams spanning chemistry and biology, industry and academia. The scientists working here at Domainex are building these important strategic alliances, and doing research to enable faster discovery of new drugs that meet the medical needs of the 21st century."
"The growing demand for new medicines is placing increasing importance on companies such as ours," added Tom Mander, COO for Domainex. "Our investment in this new facility and the expansion of our technical capabilities with new staff and new technologies, clearly illustrates our ambition and our commitment to providing excellence, creativity and innovation to our partners. It was great to see so many people here today, enjoying the new facility, meeting our scientists and seeing our laboratories in operation."
Trevor Perrior, CSO of Domainex, commented: "We are excited to be introducing a range of new technologies during the coming months, taking full advantage of the additional space in our new laboratories. For example, the combination of our recently acquired high-throughput microscale thermophoresis instrument with our CDH platform gives us a unique position in protein production, characterization, and compound and fragment screening that substantially enhances the speed and quality of this type of work."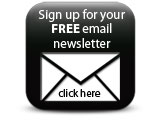 "We are also looking forward to introducing FLIPR-based screening services for GPCRs and ion-channels in the near future. All of these new capabilities are very complementary to our strengths in medicinal chemistry," he added.
Companies