New Victrex CEO now onboard to execute the growth strategy
Jakob Sigurdsson
Delivering focused growth strategies, particularly for new and emerging markets or applications, is firmly anchored in the strategy of Victrex, an innovative specialist in high-performance polymer solutions.
With a clear focus on further executing the successful polymer, forms and parts strategy, Jakob Sigurdsson joined the company on 4 September 2017 as CEO-designate.
He will become CEO on 1 October 2017, succeeding Dave Hummel, who retires after 24 successful years as CEO.
Victrex, headquartered in Thornton Cleveleys, UK, delivers a wide range of high-performance polyaryletherketone (PAEK)2-polymer based materials and technologies, from new polymers to product forms such as film, piping and UD-tape, as well as selected parts for applications that include gears and dental discs.
Larry Pentz, Chairman of Victrex, said: "I am delighted that Jakob has joined Victrex. With his track record of making markets and delivering growth, the Board believes he is a strong fit for Victrex, as we focus on executing our polymer, forms and parts strategy over the coming years."
Driving polyetheretherketones (PEEK) such as VICTREX PEEK into new applications in a range of key industries, including automotive, aerospace, electronics, energy, manufacturing & engineering, and medical, has seen good progress for the past 24 years with Dave Hummel as Chief Executive.
Victrex has a long proven track record of polyaryletherketone (PAEK) development capability representing over 80% of materials in the PAEK family; PAEK is a family of high-performance thermoplastics, containing PEEK.
Dave Hummel said: "Jakob joins Victrex at a good time for the business as we continue to perform well. I am greatly looking forward to working with Jakob over the coming months."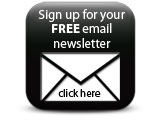 Hummel will retire as Chief Executive on 30 September 2017, remaining on the Board as an Executive Director until February 2018.
Companies