New brand positioning for Azelis
Following its transformation into a global distributor of speciality chemicals and ingredients
Azelis has adopted a new brand positioning
Azelis has announced the re-positioning of its branding. This evolution, which includes a new tagline and brand identity, reflects Azelis' transformation into a global speciality distributor focused on technical service, solution provision and partnership.
Azelis' CEO, Hans Joachim Müller, said: 'Azelis has rapidly progressed over the past three years and we needed to fundamentally reflect our strategic activities for growth in our branding.
'We have developed from a traditional supplier of speciality chemicals into a global technology company which places customers and principals at the heart of our activities.
'Having expanded from a mainly pan-European base, we now have a footprint in North America, Asia Pacific and North Africa. This new brand positioning demonstrates our strong commitment to speciality chemicals and technical service and our continued objective to grow this segment whilst adding value to our partners.'
The Azelis business is split equally into Life Science and Industrial markets, each served by professionals who are experts in their fields. More than 70% of the company's employees are customer facing, combining technical and market knowledge with strong commercial know-how. Significant investment in technical infrastructure has also taken place and Azelis now has more than 20 application labs in coatings, pharma, personal care, food and homecare, each staffed by renowned application scientists around the world.
Gillian Berry, Head of Corporate Communications, said: 'A comprehensive analysis showed that we needed to bring emotion into our brand identity, to be recognised as a dynamic value-added service company in the market and by our business partners. We are a global organisation which is passionate about the local markets we serve and has a professional approach to business, with a personal touch.'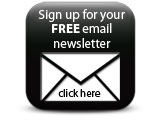 Around the world, Azelis will continue to operate using industry focused sales and technical teams who are close to customers and principals, providing dedicated support for speciality chemicals and ingredients. The new branding is currently being rolled out across all Azelis materials.
Companies