New laboratory and technical centre
The foundations for a new laboratory and technical centre at the Hamburg Wandsbek plant of Lehmann&Voss&Co have been laid
Planned new laboratory and technical center Lehmann&Voss&Co
The Hamburg based company will invest more than €4.5 million into buildings, state-of-the-art technical infrastructure and equipment.
"Ever since its foundation, Lehmann&Voss&Co has attached great importance to having a high technical expertise available in its business units and market products tailored to the individual customers", said Dr Thomas Oehmichen, Managing Partner at Lehmann&Voss.
"With the construction of the new laboratory and technical center we want to make sure that we maintain and continue to strengthen our leadership position, more particularly, in the field of plastics (compounds, 3D printing, masterbatches and composites), but also in the fields of rubber, paints and coatings."
At the Wandsbek plant the essential part of the development of products takes place, which are then globally produced in the plants of the LEHVOSS Group in Wandsbek, Solingen, Kunshan (China) and Pawcatuck (US).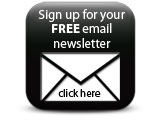 The new building is expected to be completed during the first half-year of 2019, in time for the one hundredth and twentieth fifth anniversary of Lehmann&Voss&Co. 
Companies