NextPharma starts production for clinical trials at Braine-l'Alleud site
Belgian plant is now successfully manufacturing GMP batches of product for clinical trials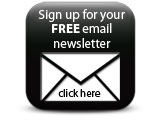 NextPharma's sterile product development centre in Braine-l'Alleud, Belgium is now successfully manufacturing GMP batches of product for clinical trials.

The European provider of product development, contract manufacturing and cold chain and logistics services to the pharmaceutical industry says staff at the centre have formulated, manufactured and labelled one of the first GMP clinical batches for a Phase I/II trial for a controlled-release, viscous, anhydrous and lipid-based formulation. The product was shipped to investigational sites and the clinical trial is now under way.

Sean Marett, managing director, NextPharma Technologies, Product Development Services said: "The ability to formulate and manufacture this challenging product was through a combination of the sterile product development team's significant experience in lyophilisation techniques combined with utilisation of cutting-edge technologies afforded by our new Sterile Product Development Centre; this is a very pleasing result."

The Sterile Product Development Centre supports pharma development projects from pre-formulation and formulation development through to clinical development and manufacturing with lyophilisation for Phase I to Phase III clinical trials with scale-up capability to commercial scale in the Braine l' Alleud commercial manufacturing facility.

The centre has segregated clinical trials manufacturing suites allowing development of high potent products to Occupational Exposure Limits (OEL) 4, as well as conventional and biologics injectables including solutions (water and solvent based), emulsions and lyophilised formulations. It provides products filled into glass and plastic vials and pre-filled syringes.

All clinical materials are manufactured and supplied in accordance with cGMP requirements of US FDA, EMEA and other regulatory agencies.

The facility has been designed to a high level of containment, which together with stringent training and strict waste management procedures allows the safe handling of highly potent compounds to OEL 30ng/m3. A risk assessment of all new products entering the Sterile Product Development Centre is performed prior to the start of pharmaceutical formulation development and clinical trials manufacturing.

NextPharma has expertise in cytotoxic production with the ability to manufacture batch sizes for early phase clinical programmes of a few hundred rising to 110,000 vials of product for a Phase III clinical programme.



Companies