Nicole Hueckels takes charge of press relations at GEA Heat Exchangers
Gains a promotion after eight years with the GEA Group
Nicole Hueckels
Nicole Hueckels takes charge of press and advertising activities for GEA's heat exchanger business next month. Based in Bochum, Germany, she replaces Gaby Drawe, who has decided to take up new challenges outside the GEA Group.
Hueckels has already been working for the GEA Group for eight years as a Marketing Executive. She has gained operations and strategic experience in various areas of marketing for the company. Since 2012 she has been part of Central Marketing for the GEA Heat Exchangers business and has been responsible for its worldwide trade fair activities, which she will continue to direct.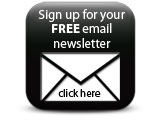 The GEA Heat Exchangers business includes all heat exchanger activities of GEA Group including plate heat exchangers, shell and tube heat exchangers, air cooled heat exchangers, air filter systems, synthetic filling media for numerous application areas, wet cooling towers, dry cooling systems, as well as air treatment.