Nicox to buy Aciex Therapeutics
Part of strategy to create an international ophthalmic company built around therapeutics and diagnostics
French eye care company Nicox is to purchase all of the outstanding equity of Aciex Therapeutics, a privately held, US-based ophthalmic pharmaceutical company with a pipeline addressing major segments of the ophthalmic market, including allergy and inflammation.
The acquisition will significantly broaden and strengthen Nicox's therapeutic development pipeline, which will include two Phase 3 candidates (latanoprostene bunod, currently being developed by Nicox's partner Bausch + Lomb, and Aciex's AC-170 for allergic conjunctivitis).
Nicox will also acquire other therapeutic candidates, which could enter clinical studies within 12 to 18 months and a collaborative research agreement on preclinical Syk/JAK inhibitors for potential topical ophthalmic treatments.
The completion of the deal remains subject to the approval of Nicox's shareholders and other customary conditions.
Michele Garufi, Chairman and Chief Executive of Nicox, said: 'This proposed acquisition is another significant step forward in Nicox's strategy of creating an international ophthalmic company built around therapeutics and diagnostics with its own commercial infrastructure in the US and in the major European markets.
The combination with Aciex will enable Nicox to expand its therapeutic pipeline to target major segments of the ophthalmic sector
'The combination with Aciex will enable Nicox to expand its therapeutic pipeline to target major segments of the ophthalmic sector, including the US$816m US allergic conjunctivitis market.
'Together with the expansion of our diagnostics franchise, this acquisition further enhances our ability to create a unique company with a transatlantic commercial presence as well as a diversified proprietary product portfolio.'
Under the proposed acquisition, Nicox will acquire all outstanding shares of Aciex on a cash-free debt-free basis through a reverse triangular merger, governed by US laws and regulations. Aciex shareholders will receive an upfront payment of US$65m in the form of 20,627,024 newly issued Nicox shares, plus contingent value rights (CVRs), which could potentially bring the total payment to $120m.
Aciex's pipeline includes a number of additional clinical and pre-clinical programs that principally target ocular allergy, ocular inflammation and blepharitis and which offer opportunities for both in-house development and external collaborations.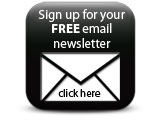 The pipeline has been developed through a close partnership with Ora, a Massachusetts, US-based ophthalmic Contract Research Organisation (CRO) and development company. Nicox will continue to work closely with Ora following completion of the acquisition.
Companies