No more uncertainty – just confidence in your applications
Tips lock firmly in place with a light touch and ensure a complete seal for each channel
You'll feel the difference with breakthrough ClipTip technology which enables up to 81% lower attachment force compared with traditional friction based systems. Eliminate the frustration of banging tips on your pipette. With a light touch, each tip is 'clipped' securely on the Thermo Scientific™ F1-ClipTip™ pipette. We can prove it!
Obtaining the correct sample volume is often the first step in a series that your research requires, and it is a challenge to ensure a quality seal in daily pipetting.
The ClipTip interlocking technology lets you actually feel the tips lock firmly in place with a light touch and ensures you have a complete seal for each channel.
Whether you're using a single or multichannel pipette, you will get the exact volume you expect to accelerate discovery. No longer bang tips on your pipette. Your friction-based pipetting system might look like tips are on, but how certain are you?
No more uncertainty – just confidence in your applications. Worry-free pipetting is finally here, with the only tip that clips.
Friction Seal Systems are dependent on a user's force to attach tips to the pipette
Increased tip attachment and ejection forces
Loose tips which can drop off or leak air
Decreased confidence in reproducibility of results
Premature tip cone wear
ClipTip Interlocking Technology utilises a locking interface between the pipette fitting and tips that seal by clipping into place.
Extremely low tip attachment and ejection forces
Complete seal on every channel
No loose tips
Reproducibility you can count on
• Learn more and let us prove it to you!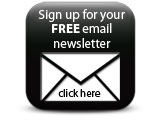 • Download 3 application notes on ClipTip Technology
Companies